In Education
The Education sector is a priority for rollout of Ultra-Fast Broadband, with a policy goal for all schools to have access by 2015.  Together with its partners, Crown Fibre Holdings is well on the way to meeting that objective. By 30 June 2013, more than 730 schools will have been passed by UFB fibre in 33 towns and cities around the country.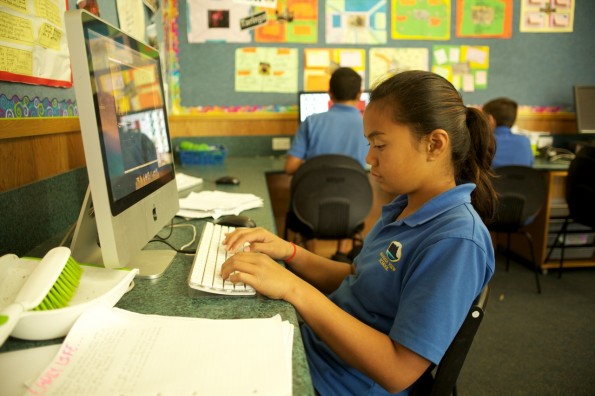 Ultra-Fast Broadband will support the changing nature of education, which is becoming more interactive, depending less on location, and using more and different forms of media. Most students in the 21st century have lived their lives with Internet access. In a digital world, where participation and collaboration are the norm, Ultra-Fast Broadband will allow students to use the Web to work with their peers, teachers and third parties, and will support a richer learning experience.
Around 200 schools in New Zealand have enjoyed fibre for the last few years under the precursor to the Network for Learning. Some of these schools have experienced the following benefits:
tangible improvements in numeracy and literacy are occurring as students "create more than they consume"  online;
students are more engaged as learning becomes an interactive experience;
a collaborative culture is built between teachers, and between teachers, parents and students as all parties access shared applications such as student portfolios stored in the cloud;
administrative systems are faster and more efficient, and reporting is transparent as fibre enables student and learning management systems to work optimally;
testing systems like e-Asttle can deliver numerous individual assessments simultaneously while allowing children to work at their own pace  and have their needs specifically targetted;
Digital Learning Objects (DLOs) can be accessed by multiple children at once, motivating staff  to develop new skills in e-learning;
greater opportunities are emerging for children with special needs as online learning accelerates students' progress.
Ultra-Fast Broadband access can also address the barriers faced by students at smaller and more remote schools, helping reduce the "digital divide".
For more information (these links lead to material which is not part of the  CFH site):