In Business
The opportunity to improve productivity for New Zealand businesses is substantial. The business sector is a priority for rollout of Ultra-Fast Broadband, with a policy goal of businesses having access to the network by 2015.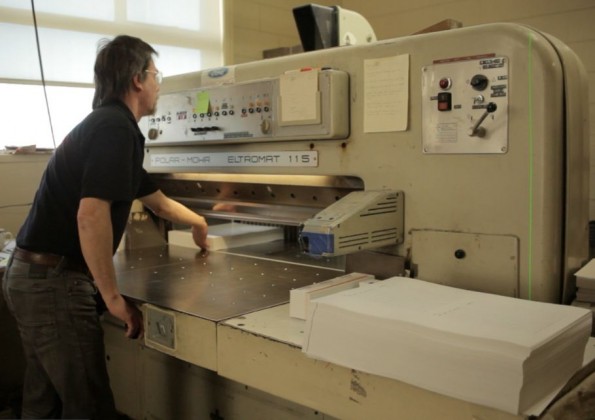 Cost savings can been made as businesses are able to reduce their reliance on servers in-house and move to remote, cloud based storage. The sector may also derive productivity improvements and increased revenue generation from implementation of new UFB-based solutions, especially in product development,  innovation and customer relationship management.
Some examples of potential applications and uses for Ultra-Fast Broadband in the business sector include:
improved Wide Area Network (WAN) connectivity across multiple sites.
Cloud computing and Software as a Service (SaaS) applications such as Salesforce.com for Customer Relationship Management, Google Docs for office applications etc.
high definition video conferencing across multiple sites and multiple enterprises.
IP Telephony to deliver improved integration of voice communications, contact centres, Computer Telephony Integration across multiple sites.
collaboration across multiple sites and multiple enterprises, with improved information sharing, chat / Instant Messaging, presence, location services etc.
server and storage virtualisation, to reduce the costs of hardware and provide better connectivity to corporate data.
In 2010 Crown Fibre Holdings and TUANZ conducted a survey of businesses. More than 280 responses were received and 82% percent said they were likely to, highly likely to or definitely would connect to UFB within a year of it being available. Respondents considered the main benefits of UFB to be staff productivity, staff location, customer relationship management and to enable their future strategy. Around 70% of all respondents said they would consider investing in collaborative tools, Voice Over IP,  HD video conferencing and cloud based applications and services to leverage the benefits of UFB.  Remote working attracted an unusually high degree of interest.
World Bank analysis published in 2009 suggests that investment in Broadband infrastructure has a higher flow-through to nationwide productivity than other areas of telecommunications such as mobile telephony. Across a range of countries, this analysis showed a 10 percentage-point increase in telecommunications penetration via Broadband would be expected to increase economic growth by between 1.2 and 1.4 percent.
For more information (these links lead to material which is not part of the CFH site):