When TV3 producer and journalist Paula Penfold got Ultra-Fast Broadband connected at her Westmere Auckland home in early February, one of the first things she did was tweet it to the world.
"Chorus UFB up and working. I'll be tweeting at ya faster than you can handle. No really, man is it fast."
For Paula and her husband, fellow TV reporter and presenter Mike McRoberts, the decision to switch to UFB was a no-brainer, because the new package was going to be "faster and cheaper" than what they had before. Not having to pay a connection fee, despite their house being down a long driveway, really sealed the deal.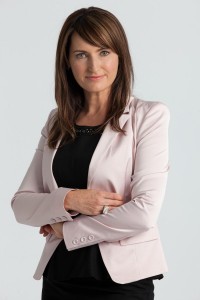 Paula says the Chorus crew had to spend more than a day working in the January heat to get the fibre cables into an existing channel in their driveway, and then out the other end.
"I was impressed. If we had had to pay it would have been expensive."
And she says she noticed the difference in speed and reliability immediately.
"Before it could be slow at times, particularly with the kids on hand-helds a lot. Now regardless of how many of us are on the internet at the same time it is still instantaneous."
Paula isn't the only one pleased with the switch. Teenage son Ben used to complain about drop-outs when he was accessing the internet from home – a problem that's now resolved.
And Mike says he is hoping UFB will give him the speed and grunt to work with big TV files from home, allowing him to do some of his television editing and preparation work without having to go into the TV3 offices.
"Preparation is quite time consuming. You have four or five hours of footage and you are selecting the shots you want, transcribing interviews and working out how you are going to put the story together. If I could do that from home, where there are less distractions, that would be brilliant. With UFB I could just put stuff into Dropbox and view it all from home."
Mike is also anticipating UFB will resolve previous connection problems with Apple TV. "You'd get half way through a movie and then it would drop out."
Mike recommends being around when your retail service provider makes the final connection into your home, because there are decisions that need to be made about the entry point into the house and where to site the new router. He says their connection took 3-4 hours and "the guys did a very good job of it; it looks really neat and tidy".
Paula and Mike chose Telecom as their RSP. They opted for 40GB of data and the Ultra Fibre 100 package, which has download speeds of up to 100 Mbps ad uploads of up to 50 Mbps.