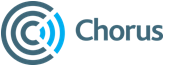 MEDIA RELEASE – 21st September 2012
Chorus begins ultra-fast broadband rollout in Queenstown
Chorus, together with Crown Fibre Holdings, today marked the start of the ultra-fast broadband (UFB) rollout in Queenstown.
This massive programme of work will see the new UFB network deployed across Queenstown. In addition, Chorus' existing 50km fibre network is already available for businesses to connect to fibre today, ahead of the new network.
Chorus General Manager Network Build Chris Dyhrberg said the new ultra-fast broadband network will put some 2,000 customers in reach of fibre services, as well as connect three local schools by July 2013.
"Today we've taken the first step towards Queenstown's fibre rollout and we're eager to work with partners, local council and community groups to extend our network to even more suburbs in the coming year," said Dyhrberg.
In line with UFB policy, fibre will be delivered first to priority customers, which includes schools, hospitals, medical facilities and businesses.
Chorus' website has as an online map outlining the UFB deployment areas, its initial deployment plans and business fibre areas. This means people can check on the rollout progress and find out if they can connect to the existing business fibre network ahead of the UFB deployment.
In all, Chorus' will extend the reach of its existing 29,000km fibre network to deploy UFB past more than 830,000 urban homes, businesses, schools, hospitals and medical facilities throughout New Zealand by the end of 2019.
ENDS.
Chorus is New Zealand's largest telecommunications utility company. It maintains and builds a network predominately made up of local telephone exchanges, cabinets and some 1.8 million copper and fibre optic lines connecting homes and businesses throughout the country.  Its open access network and innovative new wholesale products and services are used by many different phone and internet service providers, helping them to deliver the services their customers rely on. Chorus is included in the NZX 10 Index comprising New Zealand's 10 largest domestic companies. More information is available at www.chorus.co.nz.
Information on Chorus' UFB project can be viewed online at: www.chorus.co.nz/ultrafast-broadband
Chorus' online map outlining its UFB candidate areas, the first year deployment plans and its business fibre area can be viewed at: www.chorus.co.nz/fibre-rollout-map
For further information:
Robin Kelly – Chorus
Mbl: 027 655 5139
Email: robin.kelly@chorus.co.nz